St Cuthbert's new school is currently being built. We are all very excited about this fantastic development. We will design our new website when our building is ready. Please watch this space!
Welcome
Dear Parents, Children and all Visitors,
I'd like to greet you on behalf of the whole school community to 'our' school, which we are very proud of. At St. Cuthbert's we do value relationships with our community and especially our parents in a strong partnership that has and will continue to support all of us to provide the best possible for all who come to our school. We work extremely hard to create a community spirit and very much hope you will choose to become part of it.
As you have chosen a Catholic School for your child, you will understand the importance our faith holds for us all; it is this ethos which is so much part of St. Cuthbert's. We look to our pupils to embrace the traditions of our School and try to live out our mission statement, "Be the best I can, be kind to one another."
St. Cuthbert's is a happy, lively and enthusiastic place where we want everyone to feel comfortable and at home. Your role is crucial in making this happen and we want you to become fully involved in your school family.
Yours sincerely,
Mr. Dennis Hardiman MBE
Executive Headteacher
Half Term
Children finish school
for half term on
Thursday 24th October 2019
(normal time)
(Inset day on Friday 25th)
Children return to school on Monday 4th November 2019
Paper Copies
All documents from this site are available as a paper copy. Please direct your enquiries to the school office.

Polite Notice
Please ensure all items of uniform are clearly labelled with your child's name. Please note the school is unable to accept any responsibility for lost items.
Please ensure mobile phones are switched off before entering the site.
Latest School Events
BREAKFAST WITH SANTA (TICKET ONLY)

29

Nov

2019

8:00 am - 8:30 am @ SCHOOL HALL

OWN CLOTHES DAY (SEE BELOW FOR DONATION SUGGESTIONS)

29

Nov

2019

DONATIONS FOR OWN CLOTHES DAY PLEASE F2 - CHOCOLATE YR1 - CLEANING ITEMS YR2 - FOOD (TINS/PACKETS) YR3 - SWEETS YR4 - CLEANING ITEMS YR5 & YR6 - £1.00 DONATION

PTA CHRISTMAS BINGO £2.50

05

Dec

2019

3:30 pm - 5:00 pm @ School hall

£2.50 per bingo book all welcome

YR4 NATIVITY

06

Dec

2019

10:30 am - 11:30 am @ SCHOOL HALL

2YR OLDS & F1 SING A LONG

09

Dec

2019

10:00 am - 11:00 am
Safety
We would like to remind parents that children under the age of 13 should not be using social media sites. We ask that you are extra vigilant and support us as we work to keep all our children safe.

| Name | |
| --- | --- |
| 30hrs letter Oct19.pdf | Download |
| Church Rd Improvement works Oct19.pdf | Download |
| PTA RAFFLE.docx | Download |
| Letter re extra curr clubs for parents Sept19.pdf | Download |
| Autumn Term 2019 Extra Curricular Timetablev2.pdf | Download |
| notice for birthdays.pdf | Download |
| Gala.docx | Download |
| Newsletter Sept 19.pdf | Download |
| Letter all schools regarding Road Safety 2019-20.pdf | Download |
| Message from Liverpool City Council for all parents regarding Universal Credit.pdf | Download |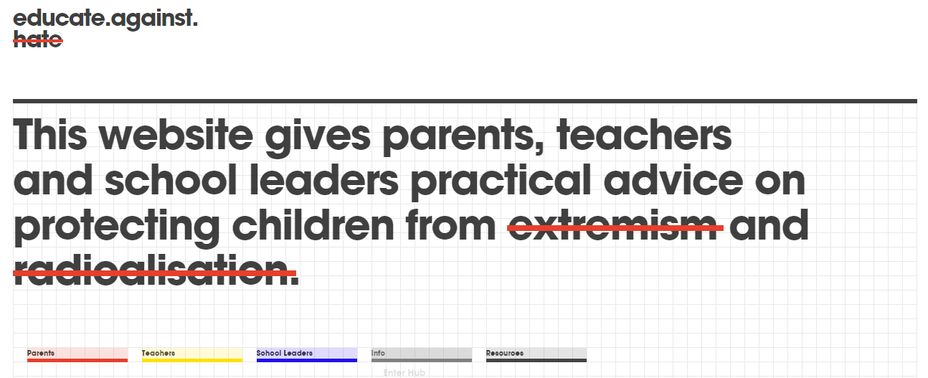 The DFE have launched online resources to support schools in respect of the "Prevent Agenda."
This agenda is part of the government's counter-terrorism strategy. It aims to stop people becoming terrorists or supporting terrorism.
This site is designed to provide guidance, for parents, teachers and school leaders. Please click the picture above to find out more information.
Our Mission Statement
We, the pupils, parents and staff of St. Cuthbert's, strive to create a caring, educational community where; Christian principles and standards are upheld, each person is valued, and the spiritual, aesthetic, and moral growth of individuals, as well as their intellectual and physical needs, are met.
In love with Christ.
Be the best I can.
Be kind to one another.