Meet our School Buddies...
Zoey & Niamh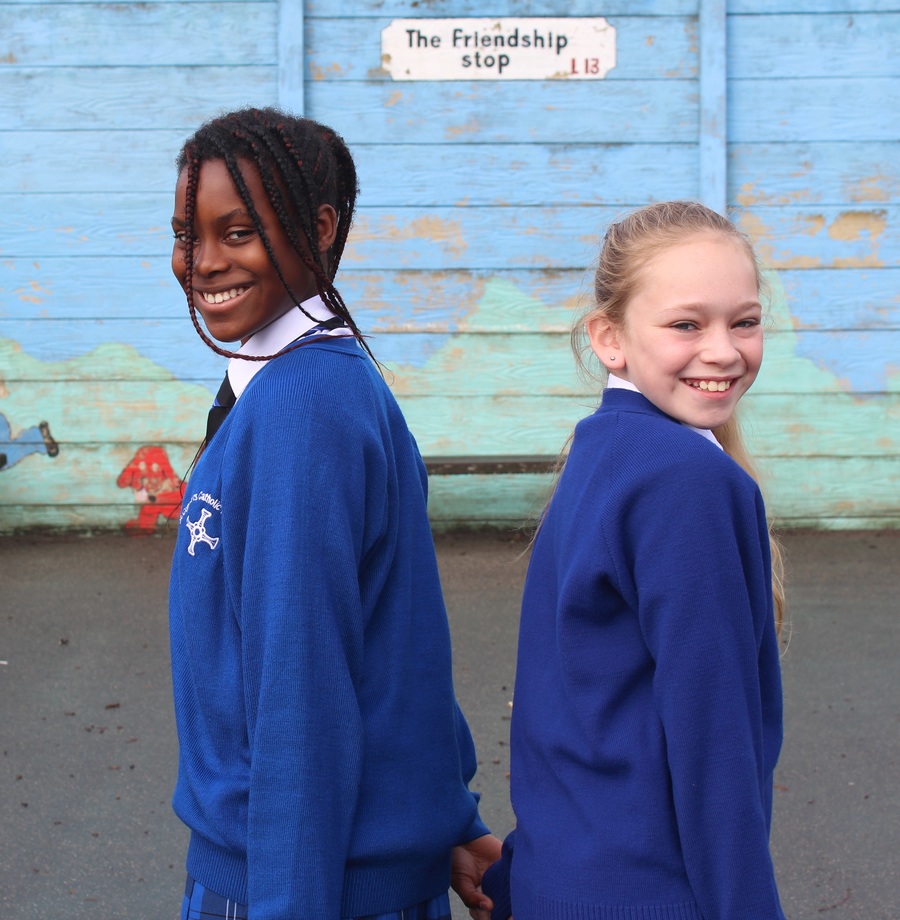 Meet our School Councillors...
Lilly & Ryan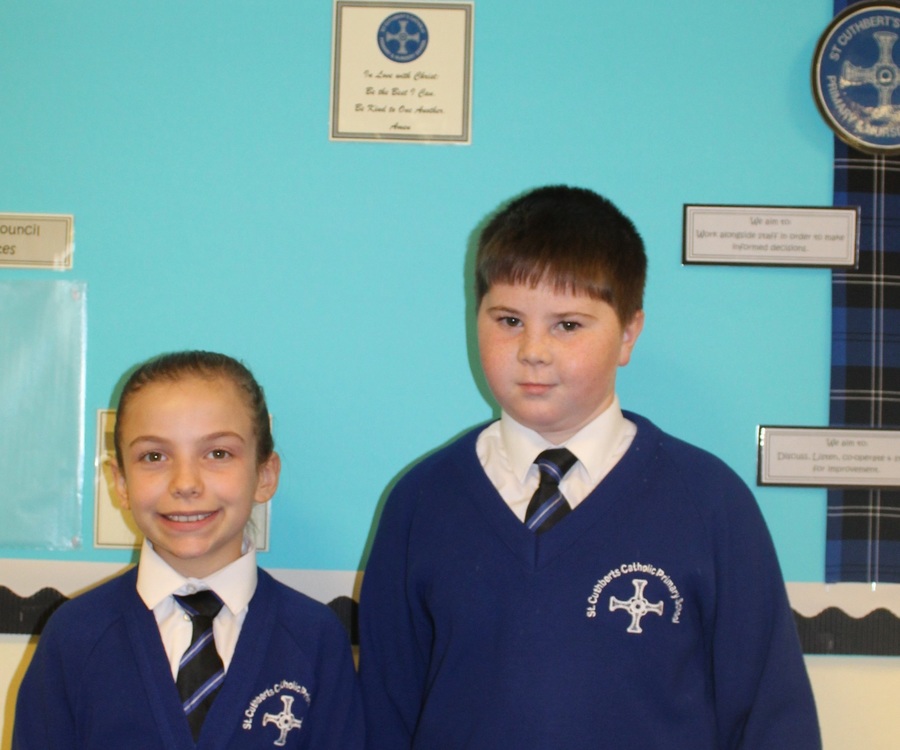 Mrs Lunt, Mrs Bellis-Knox
Mrs Molyneux & Mrs Jones
*******************************
We work extremely hard throughout Year 6 and hope our class page gives you an overview of our exciting and engaging Creative Curriculum; as well as all the fun activities and workshops we participate in throughout the school year!
Supermarket Visit
Our visit to local supermarkets was FANTASTIC! We all really enjoyed looking for bargains as we were set the challenge of purchasing the necessary ingredients for making the BEST pan of Scouse! Each of the four shopping groups had a tight budget to stick to - every penny counts! Not only did we have fun in the aisles but we were also praised by members of the public for how well we were representing St Cuthbert's. We simply loved this real-life experience!
Culmington Manor
In November, Year 6 were lucky enough to visit Culmington Manor in South Shropshire for 3 full days of action, adventure, challenges and triumph! Activities included climbing, kayaking, canoeing, archery ... and we even had time for a dance at the disco! Despite the cold November air, soggy shoes and muddy clothes, we had a brilliant time making new friends, overcoming fears and creating memories we'll never forget!
Only Fools & Fruit Sellers
On Tuesday 19th December at 5pm, our Year 6 class (and staff!) took to the stage to deliver the annual St. Cuthbert's pantomime. This event is always highly anticipated and a much-loved date in the calendar ... and this year's cast did not disappoint! We were transported to the town of Newsham Gardens and taken on a journey filled with heartache, heroes, villains and victory! Have a look at some of our 'behind the scenes' snaps from Only Fools & Fruit Sellers!
Chester Zoo
Wow! What an exciting and fun-filled day we had at Chester Zoo. Even though it was a day out of the classroom, our learning did not stop! We discussed things like conservation, map-reading, interpreting statistics and so much more! Have a look at some of our favourite photographs from the day...
Laughter Africa
We're always very lucky, here in St. Cuthbert's, to have such wonderful visitors – but Laughter Africa was extra special! James Tyrrell may not be a name you are familiar with, but Year 6 made a new friend when James visited us to tell us all about the organisation he has founded, Laughter Africa. Laughter Africa is a charity that works with street children in Sierra Leone. Their vision is to live in a world "where street children are respected as human beings and given the dignity of a safe, secure place where their basic needs are met and where they can learn to laugh again." James shared stories, games, activities and experiences he has of his work that were hilarious! But we also had time to reflect on some of the more serious issues as to why there are children living on the streets of Africa, and how fortunate we are within our own country. After James' visit, we wrote letters to our 'global neighbours' in Laughter Africa as a sign of our friendship.
Goodbye Year 6...
"And suddenly you know: It's time to start something new and trust the magic of beginnings."
***
What an action-packed year, full of love, laughter, achievements and opportunities!
Year 6 had a medley of celebrations towards the end of summer term, starting with our Children's University ceremony and ending with our End of Term trip.
Goodbye Year 6, don't forget to visit us soon!