We are a defibrillator friendly school
At the beginning of November five members of St. Cuthbert's staff joined staff from St. Sebastians's for some very special training. They were all learning how to use a special piece of equipment called a defibrillator. This equipment is so special it could help to save a persons life.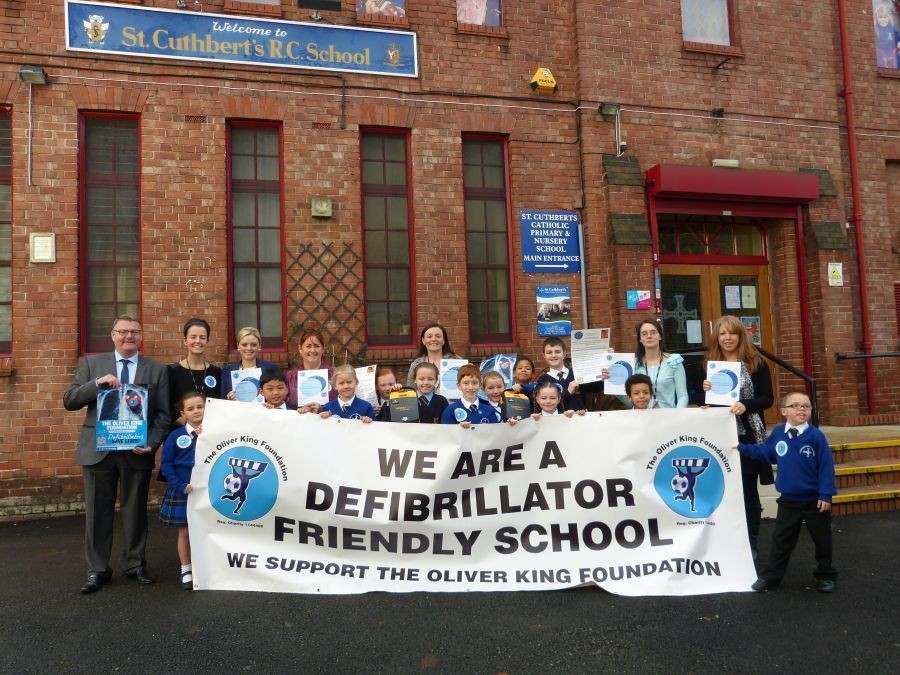 Today Mr King founder of The Oliver King Foundation, which funded the training, presented us with our very own defibrillator. It will be kept in school near the reading area, ready in case of an emergency.
We would like to thank Mr King, his family and The Oliver King Foundation for all their hard work and we ask that anyone who reads this spares two minutes to follow the link below and sign the e-petition.
The Oliver King Foundation - SADS E-petition
If you would like to know more please visit The Oliver King Foundation's Website by clicking the following link.